https://platform.cloud.coveo.com/rest/search
https://help.relativity.com/RelativityOne/Content/CoveoSearch.htm
xx9d52feb5-b911-4f7a-9dc1-bae565fb0109
What's new in RelativityOne
Discover new features in RelativityOne that will help you tackle every phase of your e-discovery projects.
To see a full list of enhancements from each Release, read the RelativityOne release notes.
What's New in RelativityOne Osier
With the RelativityOne Osier release, you can take advantage of the following feature enhancements.
Authentication
Now you can easily batch enable two-factor authentication across your users, ensuring everyone in your organization can log in using the most secure process possible.
Learn More
Processing
The Files tab (formerly Discovered Files tab) is now the centralized error data hub for Processing. This tab now provides more views with more robust file-level information about your processing errors, which you can use to take the appropriate actions to resolve them.
Learn More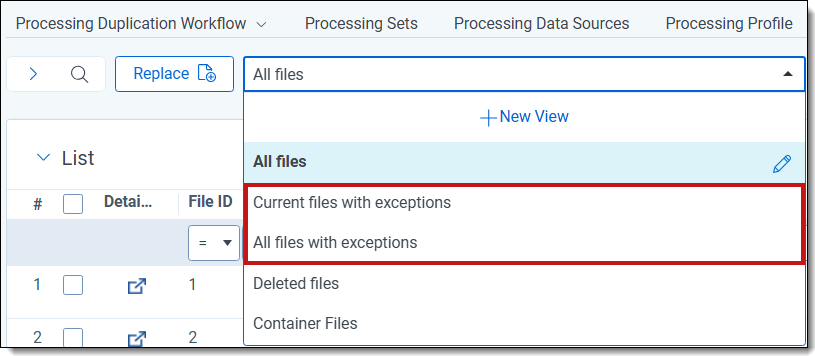 Production
You can now use the PDF mass operation to include PowerPoint comments and speaker notes when creating PDFs. You can also create images from those PDFs.
Learn More
Redact
Redact allows you apply markups to imaged documents, Excel files, and PDF files either manually or automatically as part of a project. You determine how a project applies markups by creating rules that establish what words, terms, and/or regular expressions will receive markups.
Learn More
RelativityOne Connect
Use a single login to access all your RelativityOne workspaces and instances with RelativityOne Connect. Securely connect multiple instances and let users navigate between them securely with cross-authentication using a single sign-on provider (SSO). With RelativityOne Connect you can log in to Relativity once and access workspaces across multiple instances that are connected as federated instances.
Learn More